Book Launch Party: Promise with Regina at Main Street Reads!
December 11, 2021 @ 12:00 pm

-

3:00 pm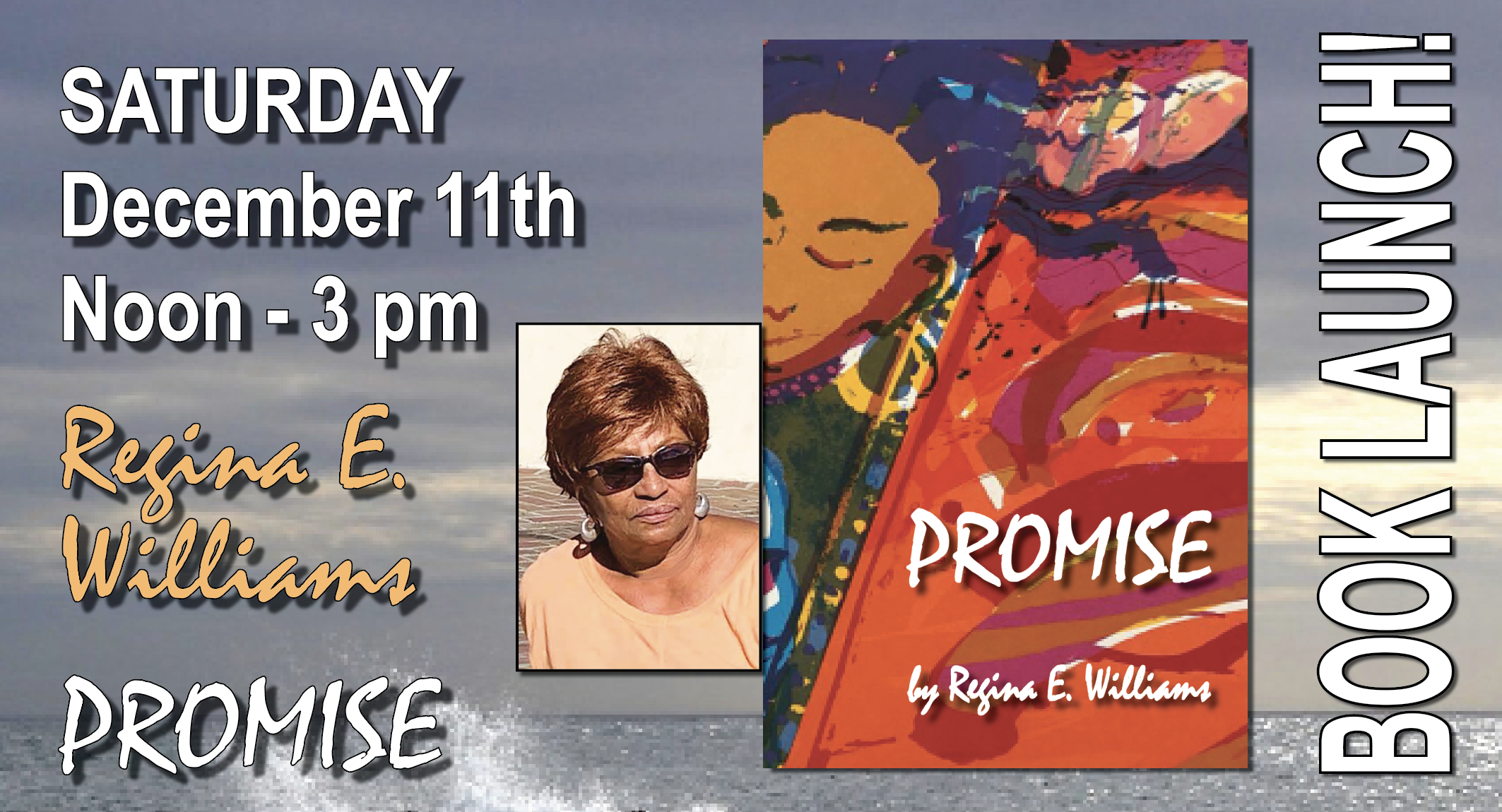 I invite you to join me for my book launch and book-signing at Main Street Reads in Summerville.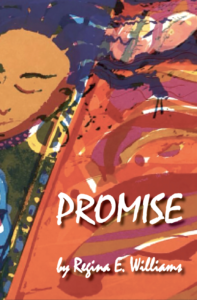 We come into this life knowing what brings us pleasure and pain; what we want and need. We are then taught to distrust what we know. It is only in the university of life that we slowly regain our knowing, where we begin to again trust our instincts and those things our bodies tell us to be true; where we experience pain, joy, grief, pleasures and hopefully love.
These stories cover a span of many years, situations and locales but the reality is that place matters only in our consciousness, in our memories; a holding place. Each tale offers a brief reflection of some of those markers on the journey from self to self.
Regina E. Williams is a poet, writer, and writing consultant whose poetry and fiction have appeared worldwide. She has performed her work nationally in high schools, colleges, churches, as well as on national radio. She has participated in various panel discussions and dialogues on issues relating to the black community, Womanism, and writing.
\As an associate with Writer's Insight, a writing consultant agency, Regina designed and conducted writing workshops for students and teachers in high schools, colleges, and various civic and community institutions and organizations. She also served as a Managing Editor for Metro Exchange a monthly newspaper published by Intergroup Marketing & Communications, Inc.Regina is a founding member of Metamorphosis Writer's Collective and "Ain't I a Woman" Writers Collective, and a member of New Renaissance Writers Guild, and New Bones, a promotion/production group designed to promote black literature and music. Regina grew up in an immigrant community in Brooklyn, New York.
She quickly became fascinated with people: the climates and typography of the countries they came from, the musicality or lack of such in the languages they spoke, the uniqueness of the clothes they wore, the different spicing of their foods; the discovery that everyone did not worship as her family did. Her curiosity led her to travel to many places to broaden her understanding of global customs, art, and culture.